Blog
Ultra-modern kitchen
in Toronto, ON
28/01/2019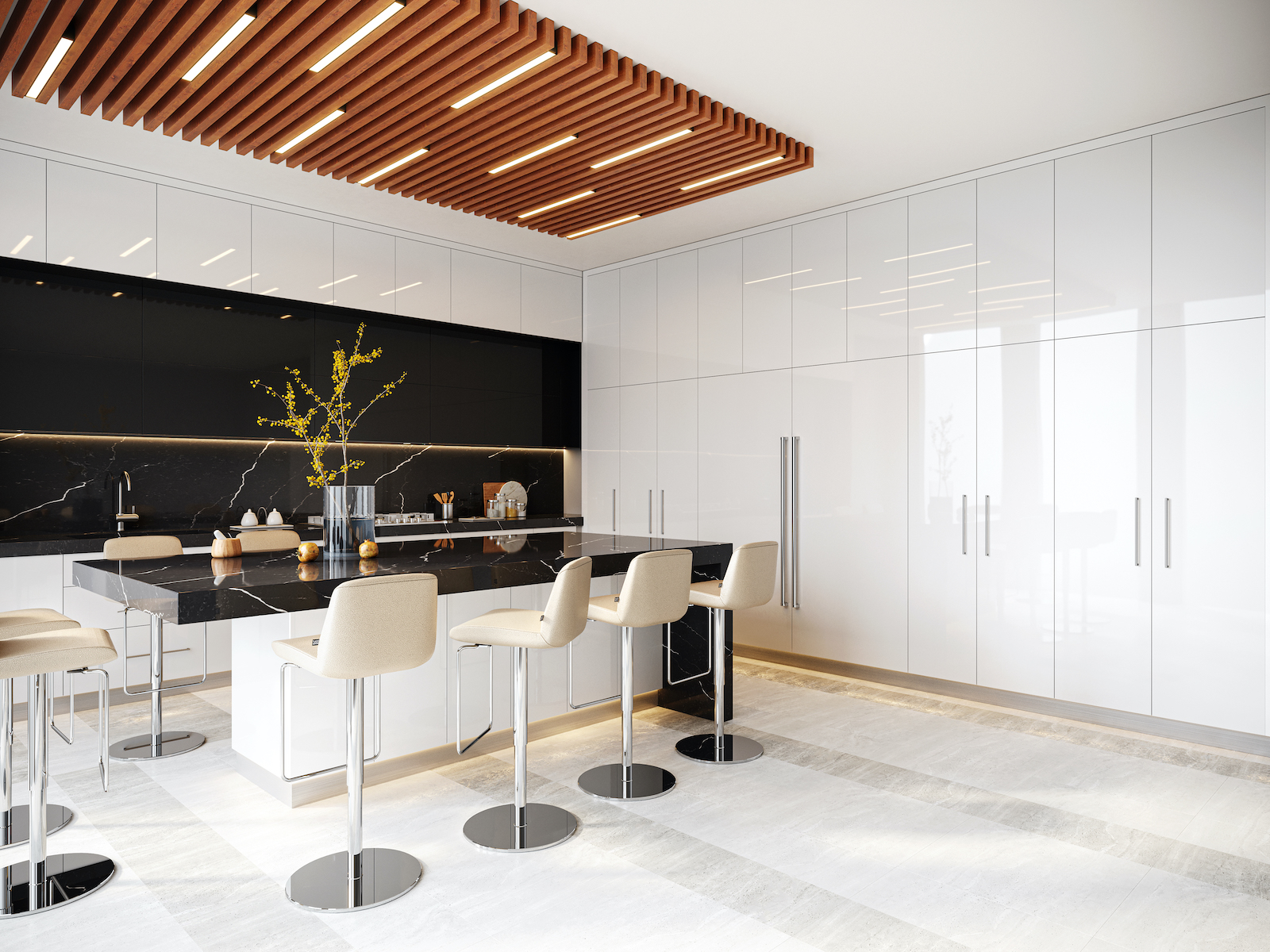 This is truly a kitchen space that meets the spirit of the times with its restrained style, pure colors and abundance of work surfaces.
The walls are made in a neutral color scheme, this is a gorgeous canvas that does not draw attention to itself and emphasizes the understated elegance of the room.
Furniture with glossy white facades creates an atmosphere of cleanliness and relaxation, so that every minute spent here is enjoyable. The dark area above the sink blends harmoniously with the kitchen island, decorated in granite color and texture.
Dark contrasting furniture sets semantic accents. It echoes the natural walnut sheathing over the island.
Soft LED lighting and plants complete the interior masterpiece, bringing life to it.